Scandic Hotels in the heart of Malmö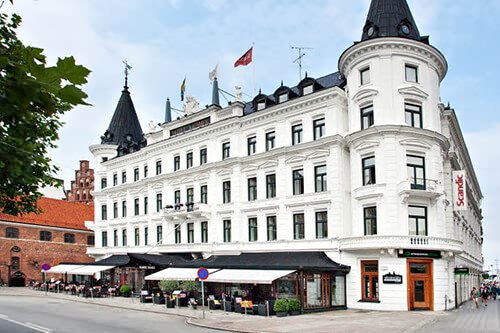 Today, we collaborate with Scandic hotels in Malmö, which has no less than five different hotels in Malmö's absolute center.
Whichever hotel you choose, they all hold a high standard and have recurring high ratings and good reviews on TripAdvisor.
Book your golf package directly on Scandic. You also book your golf time throught Scandic at the same time:
Phone +46-40 615 03 98 or e-mail bokning.malmo@scandichotels.com

Right in the heart of lively Malmö you find The Radisson Blu Hotel, with proximity to shopping, entertainment and everything the city has to offer. Live comfortably in spacious rooms where no room is less than 43 square meters. Ideally located just 5 minutes from Malmö Central, you can easily get to and from the hotel. You will find a gym and sauna for exercise and relaxation
Book your golf package here: inhousesales.malmo@radissonblu.com

Welcome to this small hotel in Malmö that offers personalized service & pleasant conference rooms. Best Western Hotel Royal is located only 5 minutes from shopping, attractions, entertainment, railway station, restaurants, Malmö Casino and more. The brothers Per and Jakob Kihlström with staff make sure you get the best possible service!
Website:
Best Western Royal Malmö
These hotels are Partners to Bokskogen and are part of Bokskogens Företagspool (Partner Pool)
In addition to the club's partner hotel, we also work with a number of the other better hotels in and around Malmö and Lund.
Add som time for shopping
Combine your golf package with a trip across the strait to Copenhagen. With the Öresund Bridge, Malmö is only a 30-minute train ride from Copenhagen city center with international class shopping. Just north of Copenhagen, you will also find, among other things, the well-known Louisiana Art Museum, which invites cultural experiences in a wonderful environment just at the shore.
The shopping in Malmö is varied with both large shopping centers such as the magnificent Emporia and small retro design shops in the center, with proximity to both art museums and lush parks.